Links
by Johan J Ingles-Le Nobel
Last updated August 31, 2017

COMMENTS (0)
---
There is no such thing as a specific links page at extreme-macro.co.uk on which you can "submit link". But I do receive mail every week asking for links, "did you know this exists" mails by marketers looking for PR, and a quite absurd amount of comment link spam.
This is a "for the record" page explaining the way I run the site with respect to links. Hopefully this will clarify for you how this site works, and reduce the quantity of unneccessary requests for me.
Sponsored Posts
In response to an increasing number of queries, this site does not do sponsored posts, advertorials or paid links of any kind. Thank you for your understanding.
Editorial Links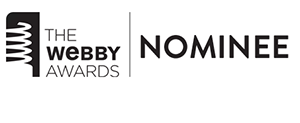 extreme-macro.co.uk, a Webby nominee site in 2014. Please read this page before requesting a link or review, thank you.
Links on this site are solely there because they are relevant to the article, and because they benefit site users. There are also links to buy equipment which get me a referral fee; typically they are prefaced with "Buy". Hosting a site costs money so if I can monetise it a little bit then it'll cover itself, hopefully.
Also, the promise of a price reduction for visitors of this site in exchange for site links does not really work for me. Because when your markup on the product makes it cost more than other sites selling exactly the same thing, then this is not an honourable offer. I am not stupid, such a deal promoted by opportunistic online marketing is not something I would put in front of anyone.
At the same time I am always delighted by sincere link requests for good stuff - ie macro photography products and pages that are relevant to readers of a particular page here. If your company offers a quality product, at a competitive price, with a solid demonstrable service reputation, then I would absolutely love to hear from you, or even review your product (see below) as that's what we all want.
Reviews
All the reviews on this site are by me, Johan J.Ingles-Le Nobel, because I own and use this equipment. So I have personal experience and am in a position to give a thorough account. Various macro equipment manufacturers have contacted me to highlight their products. But my policy is to decline requests for a review or writeup unless I own and use the equipment myself. I do not believe that I can do a proper review without using it for some time (ie 3 months) and putting it through its paces properly.
But then I also do not believe that I should pay out my money for a product that I might not otherwise purchase. Therefore, if your company seeks to have its product reviewed, then as a return for my time, and writing up a review, you should be prepared to let me have a free copy of said item. I will happily sign an NDA or other agreement specifying a writeup as a contractual obligation - provided editorial oversight remains with me. Please contact me via here or the link below.
Link Spam
This site gets many link spam efforts, I make it my point to block these, and I will continue to do so. Comments entered for the sole purpose of getting in a thinly disguised marketing link will continue to be deleted without notice. I am generous with IP bans for this purpose.
Advertising
I am not against advertising, but I believe that the web as a whole does not exactly suffer from a shortage of marketing. I have no intention of adding to this by adding advertising or marketing to this site. No user data (ie subscribers etc) is for sale, or ever going to be. That's not the way I swing.
Thank you for your understanding,
Johan J.Ingles-Le Nobel
Related Articles
---